Skip to content
Skip to navigation menu
This Cornet exclusive gift pack contains 4 bottles of Cornet beer (0.33L) and a glass. Cornet is an oaked, strong, blond Belgian beer. Its subtle touch of vanilla is achieved by adding oak chips during brewing. Brewed in honour of Salomon de Maldeghem, Knight in the 11th century.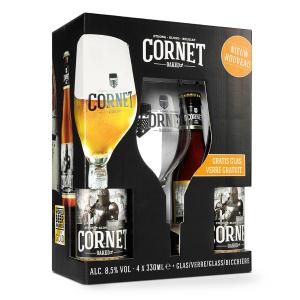 Show me my price
What's my price?
The price you pay depends on your final destination.
Where are you flying to?
Quantity
Sorry, your requested quantity is currently not available. It has been reset to the maximum amount available.
Added to Your Shopping Cart
8
For Enjoy members