Skip to content
Skip to navigation menu
Versace Blue Jeans Eau de Toilette. The word "jeans" evokes a lifestyle that is young, free and transgressive, yet so reassuring that it is above all the ways of becoming a classic. For a life without obligations. This lightweight fragrance is a blend of citrus and lavender notes. A subtle hint of bergamot adds a cool, crisp dimension.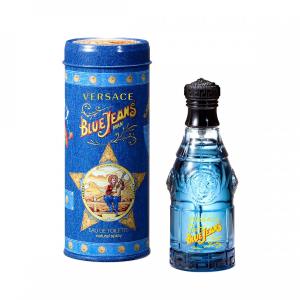 Show me my price
What's my price?
The price you pay depends on your final destination.
Where are you flying to?
Quantity
Sorry, your requested quantity is currently not available. It has been reset to the maximum amount available.
Added to Your Shopping Cart
9
For Enjoy members