Skip to content
Skip to navigation menu
Versace Red Jeans. Throughout the world, the word "jeans" evokes a young life style, free and unconventional. Is passion for all the things in life that are timeless and leave their mark. Like Versace Red Jeans. The package of Red Jeans, the perfume for Her, features the image of the woman: a girl sat on a trunk, the journey, the dream, something hidden inside. The bottle, with its transparency and curves, satisfies a wholly feminine desire for originality.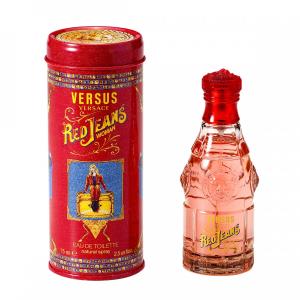 Show me my price
What's my price?
The price you pay depends on your final destination.
Where are you flying to?
Quantity
Sorry, your requested quantity is currently not available. It has been reset to the maximum amount available.
Added to Your Shopping Cart
9
For Enjoy members